360° Product Views
Over 20,000 Products Loaded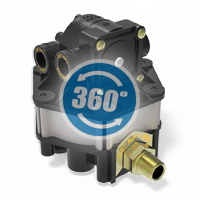 View parts from all angles to facilitate product identification.
Learn More
News
New Arrivals Preview Video 2018
New Arrivals Preview Video 2018 (2:31)
With Automann's abundance of inventory, same day shipping, and a commitment to stock hard to find parts, it is an absolute pleasure to do business with them. Automann is a first class supplier.

Owner/Manager
Warehouse Distributor
Florida, USA
Partnering with Automann has provided us a wide range of high quality products at very competitive price.

Warehouse Distributor
California, USA
What I most appreciate about Automann USA is the company's focus on the future. Automann's innovation, development and quality have made them our first choice. Oh and the pricing isn't bad either.

Owner
Spring Shop, California, USA
I have been doing business with Automan for 17 years and always been happy with their service and parts. They are continually looking for new parts to add to their product line and are usually the first to introduce new suspension parts to the aftermarket.

Owner
Spring Shop
Michigan, USA
Having Automann as one of our suppliers has been a big help to us. Their broad coverage of parts, previously only available from OEM, is a real plus. Great Catalogs, New Products, Competitive Prices, & Quality Parts - That's what counts.

Manager
Spring Shop
Oklahoma, USA .

.

.


Automann's product range covers the following OEM applications:
Advance Mixer
American LaFrance
Autocar
Binkley
Blue Bird Bus
Chalmers
Chevrolet
City Welding
Crane Carrier
Crown Coach
Dana/Spicer
Dayton

Dodge
Eaton
Fire Truck
Ford
Freightliner
Fruehauf
Great Dane
Hendrickson
Hendrickson Turner
Hino
Hutch
International Navistar

Isuzu
Jeep
Kenworth
Mack
Mercedes
Meritor (Rockwell)
Mitsubishi
Neway/Holland
Oshkosh
Ottawa
Page
Peterbilt

Reyco/Transpro
Ridewell
Sprinter
Toyota
Trailmobile
UD / Nissan
Volvo / White
Watson & Chalin
Western Star
About Us:
The Ultimate Source for Quality Truck Parts.
Welcome to Automann, a premier global distributor of aftermarket truck and trailer chassis components. Automann services regional warehouse distributors and repair shops with more than 20,000 products, ranging from air brake & wheel components to steering products - and just about everything in between.
Automann is headquartered in Somerset, NJ. To effectively service our customers with faster transit times, we operate three strategically located USA distribution centers in Somerset New Jersey, Ontario California and Arlington Texas. The company's sales force is also strategically located in the markets we serve, to support our distributors.
Formed in 1994 Automann has evolved into a leader in the heavy duty aftermarket. Automann is committed to the long term success of its distributors and continues to invest in expanding its product offering and improving its services.
Automann Assured.
The Automann brand on your part means you will benefit from the highest levels of quality, service and value, every day. We call it "Automann Assured."
Automann Assured Quality drives our corporate culture. Our ISO9001:2008 CERTIFIED operations, combined with advanced in house engineering expertise, translate to product choices that meet or exceed OE performance standards. Automann Assured Service reflects our commitment to a simple, streamlined ordering process, including superb catalogs, rapid turnaround time, and professional, knowledgeable customer service. Automann Assured Value represents our dedication to providing the best possible price points for our customers.
Don't take a chance with your truck parts. Be automann assured.